A while back, when I received my
gratis package of liquor
-- A WHILE back, that is, I guess I don't drink at home as much as most people do. I reviewed the Barenjager and
Michael Collins
whiskey. I guess I never got around to even opening the rum or sake included in the package.
This all changed. Recently, I went to
Jackalope
and was offered a rum-spiked hot apple cider. It was amazzzziiing! So, you can imagine I was elated when I realized I had all of the ingredients needed for this cold weather cocktail.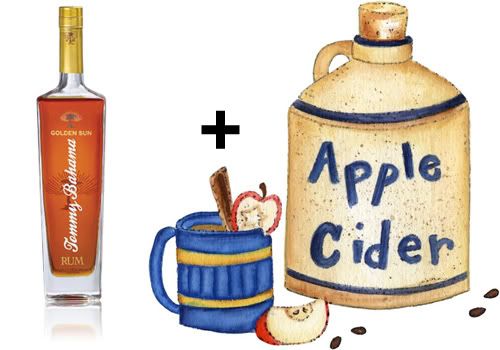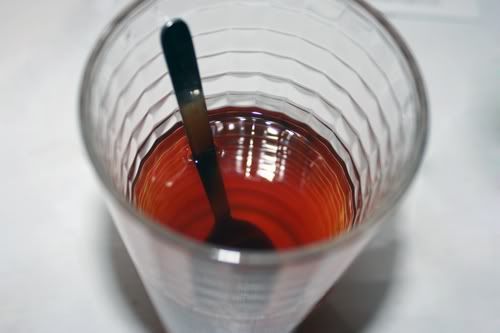 I'm sure some of you have recipes for great
homemade apple cider
, but of course I just used the powder kind that came in the package. It made 6-8 oz. so I used a tall glass. I splashed about 2 shots of the brown rum in -- you can probably put more or less depending on your tolerance.
It's amazing! The spice of the rum and the spice of the apple cider pair perfectly. It was great for just hanging out at home, watching a movie/TV and snuggling up.
I highly suggest it! Stay tuned for what I do with the white rum!