Thursday night was Sally Glass's going away party at Moosh. Not bad, small location, good music.
Last night (Friday) was L.A. Riots, Lazaro Casanova, and The Party DJs at Hands Up! @ The Loft. The music was amazing. It was like all other The Parties but there seemed to be an even bigger crowd. Good fun. Went to this guy Thatcher's going away party afterward; it was already dead. There was a slip and slide and a dispute about somebody pouring hot candle wax on the Guest of Honor. Crazy.
Tonight, there seem to be a lot of options: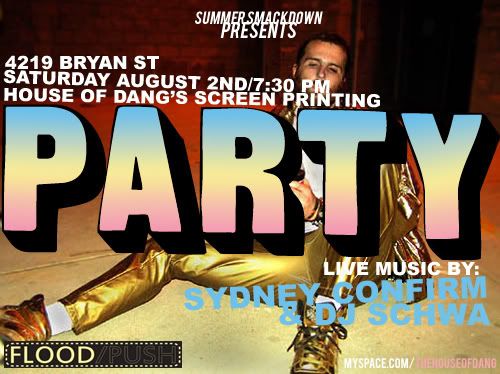 This house party my friend's band is playing at.