Jess Williamson
came to my attention as a photographer through the realm of the
internet
when I was still in college, and I remember always being mesmerized by her work, being jealous of the subjects and the surrealistically serene lives they seemed to be existing in.
When I found out Williamson made music as well, you can imagine I was impressed and all the more envious of her talent, especially after sampling her
MACHINE WHEEL/DEATH SONGS EP
. I got a chance to catch up with Jess and ask her about her duel artistic formats, her inspiration and ask her a couple of questions I was just personally curious about.
Photos by Jess Williamson
Which came first, the music or the photography?
Music came first. When I was a little girl, I told my parents I wanted to be a singer like Dolly Parton. My best friend and I used to have concerts on the playground in second grade. There was this cool fort thing, and we would go up there and pretend it was a stage and perform for all the kids. We made up these dances to like, Ace of Base and Alanis Morissette songs, and we'd take turns singing the parts.
Do you feel like your photography and music are inherently intertwined or are they separate entities?
It's all pretty intertwined. All of my songs are based on actual experiences, conversations, moments, and it's the same with the photos. My photo work is tied to a documentary tradition. I don't usually set up shots, instead I kind of filter what's around me and shoot things based on the concepts I've been thinking about.
How does the visual aid your music making?
I learned a tenderness and appreciation of subtlety from photography that I think finds it way into my songwriting.
How does music aid your photography?
I don't think it does very much.
What photographers do you have your eye on lately?
Luighi Ghirri, Mikaylah Bowman, Nan Goldin. But Marina Abramović is the artist who inspires me the most
Photos by Mikaylah Bowman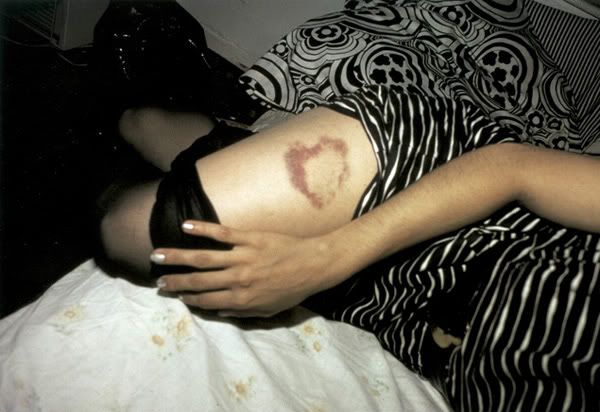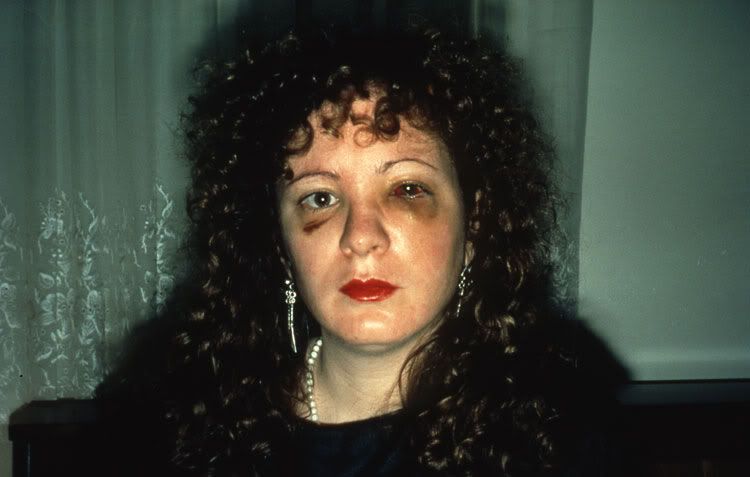 Photos by Nan Goldin
Who are you listening to these days?
I like Grimes a lot right now, but it might be that I actually only like that one song "Oblivion." I'm really into the newly unearthed Karen Dalton album called 1966. I've been listening to a lot of Arthur Russell when I take drives. I like to take drives this time of year into the hill country and see all the wildflowers, and Arthur Russell is a good companion for that kind of thing. I've been listening to Silver Jews a lot too. I went on this road trip a few weeks ago to San Francisco and a friend recommended I listen to Bright Flight. I'd never heard it before, and the first time I heard "Room Games and Diamond Rain" I was driving through this weird stretch of desert in New Mexico near the Gila National Forest with lots of windy roads and I remember a lot of copper colored earth. Anyway for some reason that song made me cry when I heard it the first time in the car like that.
Do you find that the subjects of your arts overlap?
Lately yes, because I have been thinking a lot about the power of shared transcendent moments. It's been a theme in my new songs and also in the photo project I'm working on.
What spawned your Exes Project? Are they all real exes?
They are real exes. My parents are in there, and I'm in there with my high school sweet heart.
I was working for this photographer Angela Boatwright in New York when I came up with the idea for that project. When I told her about it, she said that she thinks people usually shoot things that they are trying to figure out or work through, and I agree with her. I was still bent out of shape over an ex, and I think shooting that project was a way to try and figure out my own heartache and feelings of rejection.
Images from "The Exes Project" by Jess Williamson
What are you currently working on more?
Right now, I am finishing up shooting for this solo photography show I have at Big Medium in June. The show is called "You Can Have Heaven on Earth."
What's coming up in your horizon?
Right now we are practicing a lot, changing parts and adding new instruments. I just wrote a new song on guitar, and we are bringing in some dulcimer, synth, electric guitar and other things. We want to add more electronic elements. We are also beginning to book our summer tour up the west coast, which I'm really excited about.
VISITJess Williamson Photography
Jess Williamson on Facebook
Jess Williamson Bandcamp
Photo by Ben Aqua