FRIDAY:
Live Music, Local Band Lovers go to this. Plus, I would've loved a chance at ringing in the new president properly. That Nov4 was simply too mellow for me. Did you see videos from Time Square? Obama Girl was there.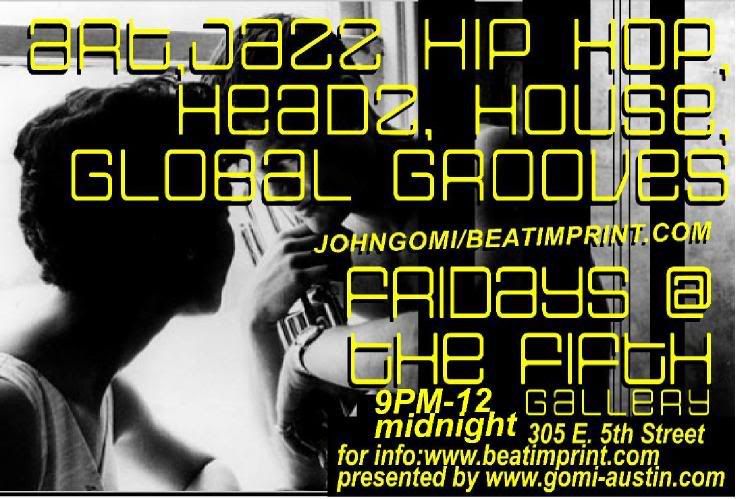 Just got wind of this something that John Gomi does, it looks like it'd be worth checking out at the least.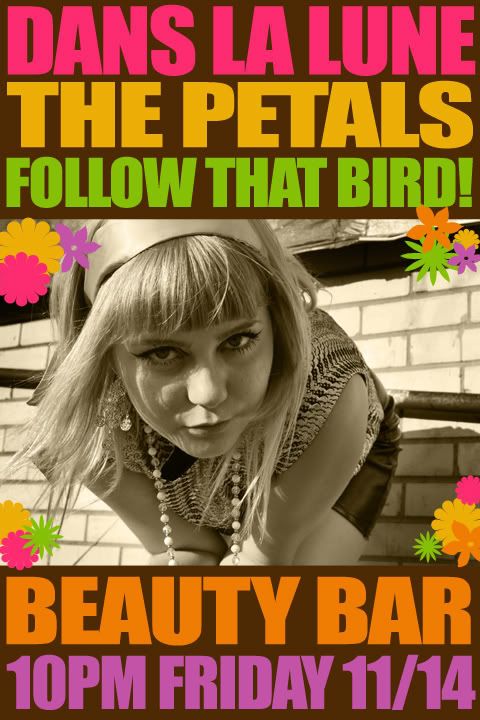 Not sure what this is about, but it looks pretty.
Great, I was waiting for a house party to come along and here one is. Doneski of
TheFamousish
will be DJ-ing at a place on 7th and Pedernales with
The Shaky Hands
of Portland.
If all else fails, B&T is always a viable option.
SATURDAY:
DON'T FORGET
-- I'm doing that
Coldtowne
gig (
see post 100!!! below
) tonight at 8PM, (It is located at 4803-B Airport Blvd. next to the I Luv Video)
*I'm bringing 2 friends as my guests, but I don't have 3 friends, so if you'd like to go for free, shoot Chris (
christrew@gmail.com
) and e-mail asking to be put on the guest-list and
you can be my 3rd
.*
Car Stereo Wars!
I don't know if I believe the promise of 1,000,000 kegs, but it should be fun. Catatak always brings it. But, it is a birthday party so be courteous. Hope this girl Jaime has as much fun at her's as I did at mine.
This one
is my top priority of the night, for sure.
Disco Villains
(does it bug anyone else that the flier is spelled wrong?) with Richard.Gear and Doneski! Plus, for the first time in a long time a single event at Black and Tan will take over the back area and the inside, like when Designer Drugs came over the summer for XXX-mas in July.
Can't wait.
-TD