Well, it's ACL weekend. I don't know how many of you are going, but I couldn't afford to spend all that money on a music festival. Plus, I wasn't even that into the headliners and artists. I think Bjork topped it last year for me. So, here are a few legitimate parties to attend instead or also for those going...
Friday:

CSS is doing a fucking house party in East Austin! If you don't show up, you're crazy.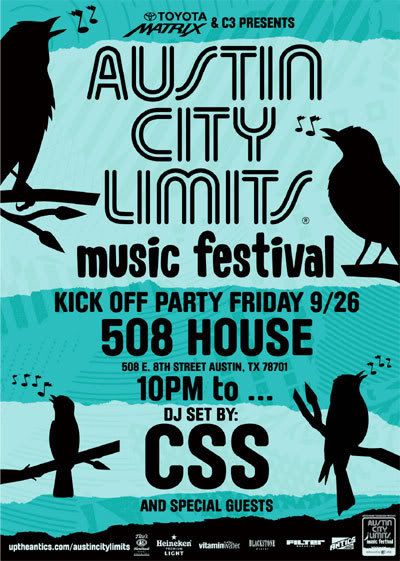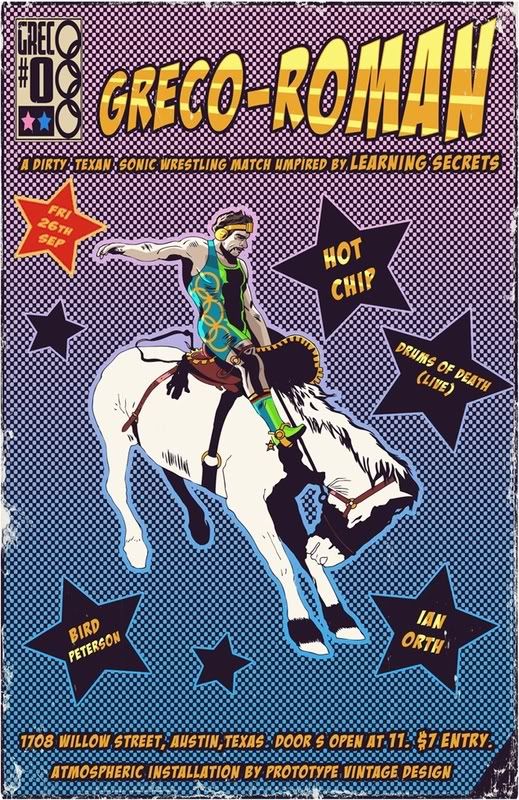 Sorry for posting this one late! Apparently there's a 300 person limit and plenty of rules that go along with this party. Just go to The Famousish blog to get that information.
Saturday:

Free beer and food. Go shopping, listen to music and eat and drink. Sounds good to me. And it's earlier so you have something to do while people are sitting around outside at Zilker Park.
Ok, I don't know about this Ho theme or anything but I wouldn't mind $100 of free Victoria's Secret. Plus, there's my new blog friends. And look, it's says free vodka.
That's all I've got for now, if I find anything else out, you know I'll let you know.
-TD
P.S. The Cave Party was fucking crazy. I'll update more in depth later but I had a couple short conversations with Bill Murray, slash we are in love. Those bus rides were pretty unbearable though.