Another birthday is coming up this week. Time to put together another "wish list". In quote, because I never actually ask for these things on gift-giving occasions, they are more of a compilation of things that I want or might someday want to purchase for myself given the funds are available.
This
Bliss Lau Leather Relief Dress
is kind of my latest obsession. Of course it costs $3199
on Bona Drag
.
Y.R.U. Bloq Lace-Up Flatform Boots
, which are $90
on UO
, which is out of my budget these days.
Da Bruxa "Itch Witch"
: This stuff is amazing and it's just $12. I highly recommend it now after using some of Mary Meyer's. It literally makes mosquito bites (and other bites) not itch and pretty quickly go away. Necessary considering I am constantly getting bit.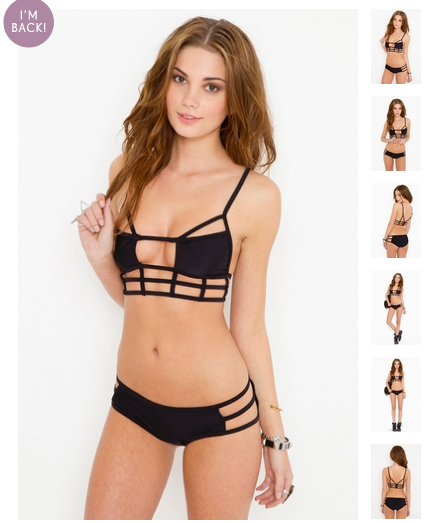 Eagles Shadow Bikini
- $110. A little steep for swimwear for me, especially since I don't know if the top will fit. But I've been wanting this since I spotted it a long time ago.
Dolcetta by Dolce Vita Harness Heel Boot
$98
- these have been on my wishlist for myself for probably 2 years now.
I also have been wanting this basic AA crop top, but feel too broke to even buy this right now at $30.
A really good
powder
+
teach me how to do make up
, because I don't know how.
+ a bunch of cute pillows to complete my room. Oh and a couch. And a breakfast nook. And some rugs. And a salary. And to have all my records from back home shipped to me. Okay, that's it. Is that too much to ask for, universe?