Hey guys,
Glad to be back from my mini-hiatus. It's nice to take a break once in a while -- for me, that was Thanksgiving break at my mother's house.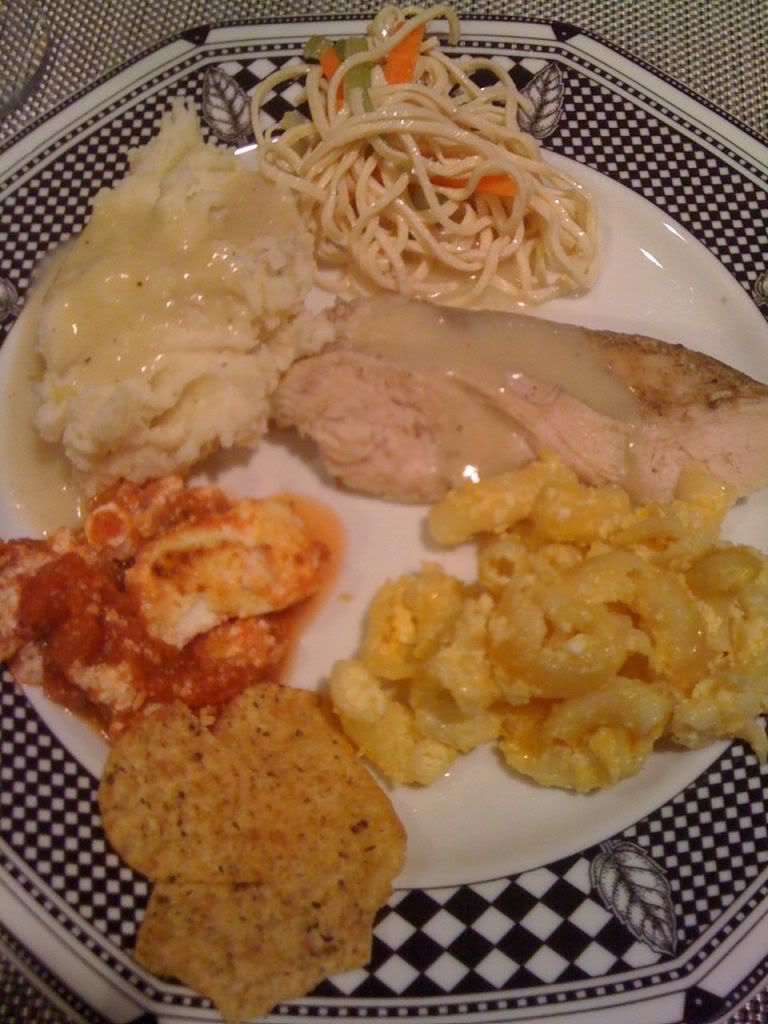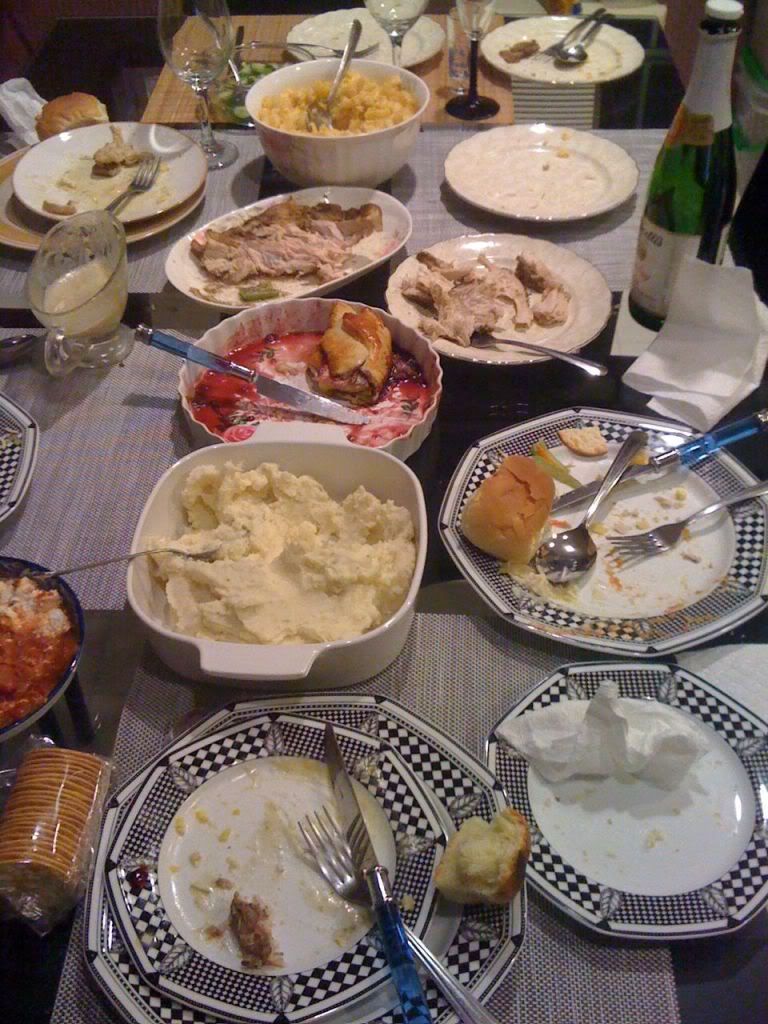 Exhibit A: My dish at Thanksgiving. Do you see something that doesn't fit in? That's my mom's little bit of Asian cuisine that snuck into our traditional American meal.
Exhibit B: The carnage afterward.
In other news, thanks so much for your nominations for
Austin Blogger Awards
as a
Best Party/Events Blog
. If you still love my blog (post-hiatus), please vote for me and pass the message along!