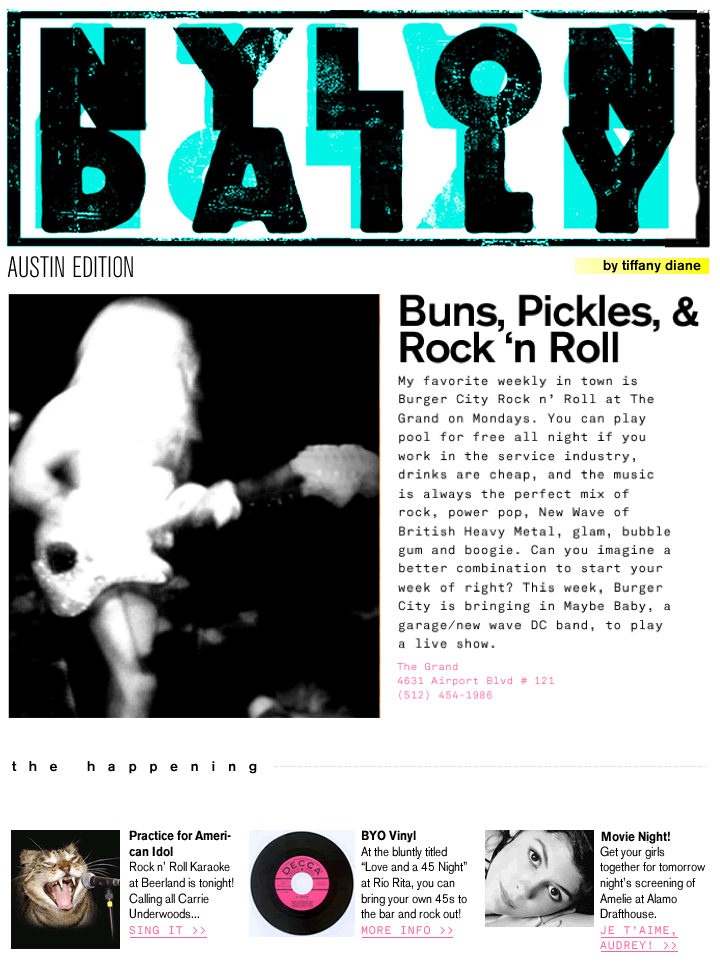 I hope you have been receiving these Daily emails. If not, you can still
sign up!
I like staying informed on what's going on in our sister cities, too, gives me motivation to visit someday. Today's e-mail blast features
Burger City Rock n' Roll
. Y'all know I'm a huge fan of the weekly. See you there!