It's the season of moving and shaking, but mostly just moving. I myself will be moving to a little studio apartment August. In light of this prospect of new beginnings and home improvement, I have been thinking about design and interior decorating a lot lately.
1.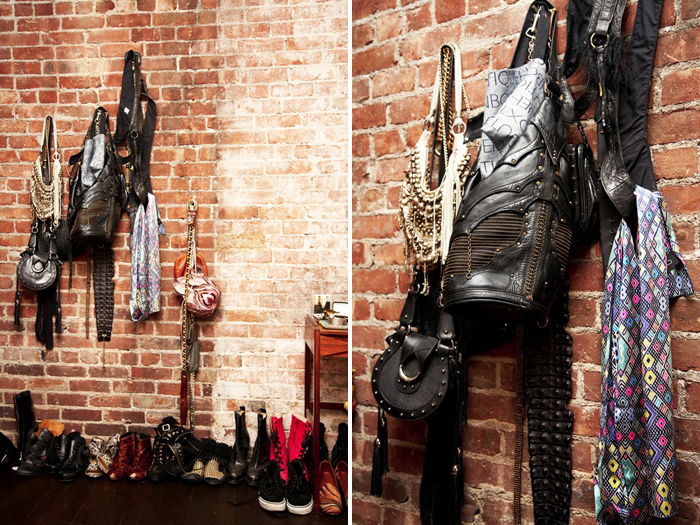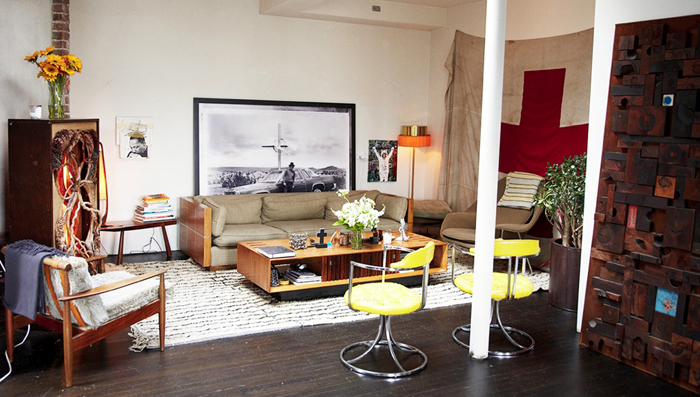 2.
3.
4.
5.
1. Erin Wasson's place, courtesy of
The Selby
.
2. Lyndsay Caleo + Fitzhugh Karol's home, courtesy of
The Selby
.
4. Yoshiko Kajitani's home in Tokyo,
The Selby
.
5. Aimee Bayliss, Nathan Smith and Anne Ryan's home,
The Selby
.
I will obviously not be living in luxury like these folks, but it doesn't mean I can't decorate like I am.
Things to think about:
(1) Using your accessories and shoes as decoration when you have no space to store them. All you need is nails. Ample seating for guests, and yourself. I feel like you should always have more than just one option to lounge in. Also, knick knacks, when arranged well, they are more than your grandma's display case of tchotchkes.
(2) Keeping things bright with light colors. Using found objects like tree trunks for tables. Utilizing bookshelves for both decoration and storage.
(3) Contrasting colors. Black and white is classic. I also dig shag rugs and lucite. Keep things simple if you want a clutter free environment and mind. Sometimes having too much decoration or stuff clogs your thoughts.
(4) Inspired by nature. I love the outdoors feeling of Yoshiko's pad. Taxidermy animals are great decoration. Don't go out and kill your own, though. Find vintage and antiques.
(5) Inspiration wall. In my current place, the walls are pretty bare. I just never got around to putting much on them because of school and temporary feel of my place. I've always thought it'd be nice to make a little spot in a room for inspiration. Just tacking photos, magazine cutouts, photobooth strips on the wall, obviously a little more neat and maturely than your 15-year-old self did though.
(5 cont.) Also, when space is limited and your clothing / accessories / shoes have to be outside of your closet, keep it color coordinated and organized. I kind of have that going on right now, but I wish I had only one color hanger. First of all, it keeps you from going insane looking at it, is guest-friendly, and easier to find specific pieces!
That's all I have for you today. I hope this has inspired some of you in your current or future homes.
xx,
Tiffany