Finally, I am posting something that I have been meaning to post for a long time. Mainly, the issue was that the Web page for my class (that I had originally done this story for) was always glitchy, and I didn't want to put up this post without my work as a supplement.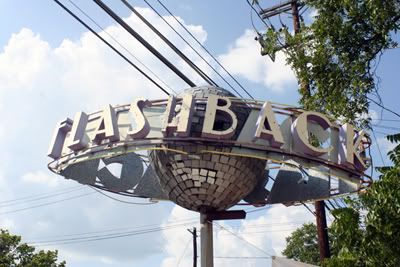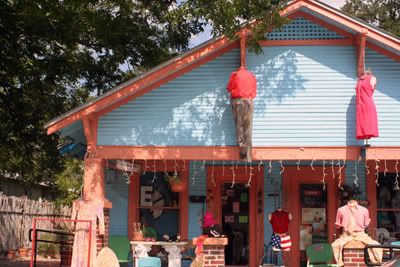 Flashback Vintage
is probably one of my, and perhaps one of Austin's, favorite vintage boutiques. Currently located off S. 1st Street, this business has been with the city for over two decades. Right now, because of the turbulent economy, the company is at risk of closing shop. Hopefully, this will not have to happen, with the help and support of Flashback's friends, family and appreciative shoppers.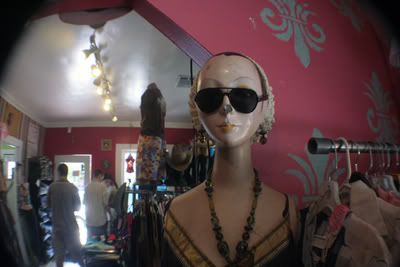 Flashback is definitely a local business I would be sad to see go. Thus, I strongly suggest everybody attends this event the store's owner, Brandi Boyd, is putting on in efforts to save the store. There will be auctions, live music, drinks, fashion -- basically a lot of good stuff all in one place at the same time. Don't miss out. Check out the
event on Spider House's page
.
I don't even know who the guests TBA are, besides a hint that
Monster Girl
or
The White White Lights
may be. The staff of Flashback has been working extremely hard to pull themselves out of their financial rut, as well as put on this event. I think it'll be a lot of fun, let alone for a worthy cause. It starts early, so you have time later on in the night to do the downtown thing, if you'd like. I will definitely be there. Flashback and I fell in love sometime amidst my interviews and shooting photos.
P.S. Without Flashback, who will dress Leslie?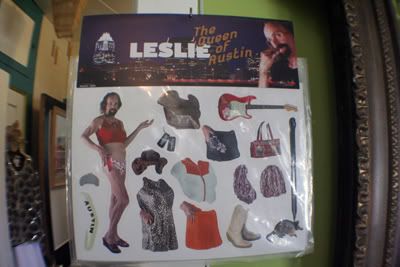 My audio slide show I made for summer school can be found
here
.
+A few notes:
1. I am not a broadcast journalist.
2. I
hate
my voice, but who doesn't?
3. I made this entire thing in a day and was exhausted.
4. It's still pretty great, in my humble opinion.