Finally the weekend's starting, though I suppose it already feels like a Saturday considering I'd been out nearly every night this week. Actually, maybe literally every night. Anyhow, tonight should be good with the Stereo is a Lie/Ringo Deathstarr/The Tunnels show at
Mohawk
(apparently Council Member Brewster McCracken will be guest bartending as a publicity thing for his run for mayor) and, of course,
LS's new party at Lanai
.
Also, apparently French Roast'll be DJing at
Plush
.
And
Friday
, besides the aforementioned Ariel Pink and Vivian Girls show at Mohawk is this: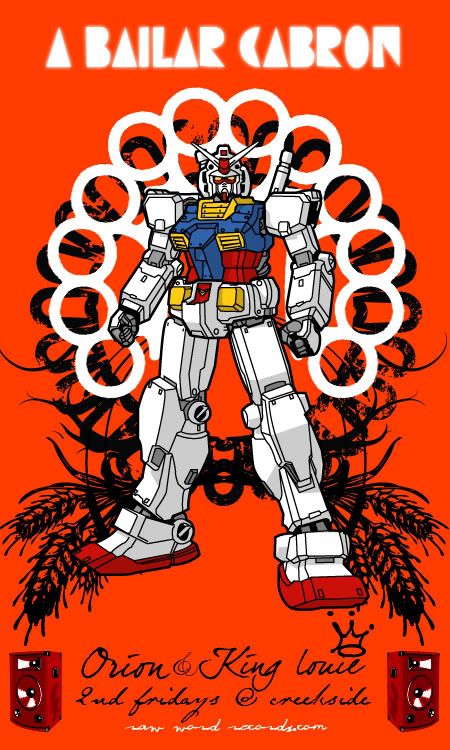 & Saturday
: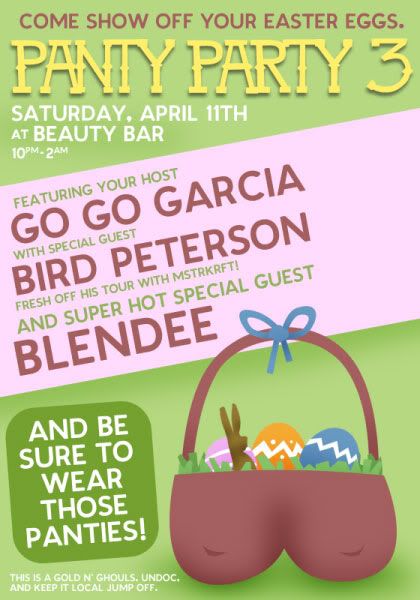 That's all I've got for now.
PS - Happy Belated to
Tolly
! I should hope to celebrate her "21st" with her this weekend, as well.