Bloated off of Polvos enchiladas is the worst feeling in the world. Gluttony leads to regret leads to food baby.
Can't type much, so sluggish.
Thursday
stuff below.
Both of these sound good. Also, my friend is really pushing the KVRX thing because she is a part of all that. And you know Vega's good, don't fight it.
Speaking of which, (yessss)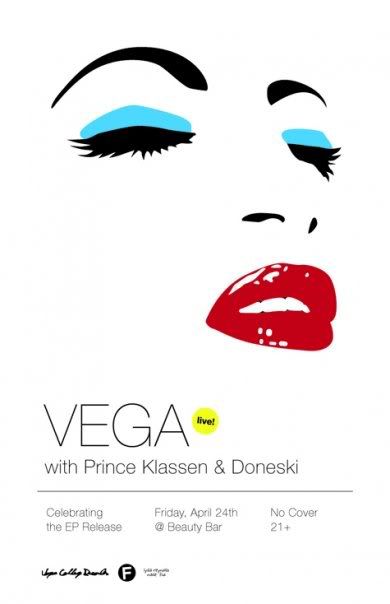 Also worthy of mention: The Kills, The Horrors & Magic Wands will be playing Emo's.
You can buy tickets here.
I believe they are still avail.
Also, Friday'll be
Charlene
's birthday! If you know and love her, go to Shangri La and celebrate the first day of her 22 year of life with her.
A lot. I almost forgot this was happening because they started advertising for it so early. There's free ice cream, though, and my gluttonous self likes that. However, I'm pretty sure it's not REAL ice cream, because every real American knows that real ice cream is made with whole milk.
Learning Secrets
party is my obvious choice for what to do ever really.
These two I'm a little less sure about it, mainly because I've had negative experiences in both venues. However, I know in the DJ world both Treasure Fingers and Felix Cartel are highly regarded. Saw TF in Dallas this one time at the Loft. He was nice and hails from Atlanta. As for FC, I know nothing besides the fact that he's Canadian apparently.
Okay, my stomach feels fine now, but I probably gained 4 lbs.