I am terrible. I keep on putting off chronicling the SX events that I am interested in. Also, there are so many new fliers to post.
Famousish
is doing a really good job though. Here are a couple more fliers to look at.
Most important: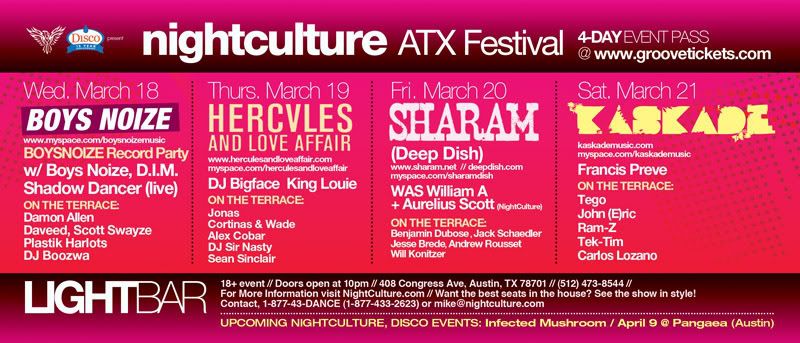 [click for a higher resolution]

I love
Ladyhawke
. Yes.
RSVP by e-mail: PARTY@NZMUSIC.ORG.NZ

[click for higher resolution]

These are all events compiled from Famousish and
Austin Eavesdropper
, who are far superior interneters than myself. Mmmhm, it's coming so soon.
Td