FRIDAY:
+
This Friday has an excess of things to do, if that is at all possible - a definite improvement from this previous weekend.
Girl's Night
at
Bird'
s seems like it'd be a lot of fun. Go and load up on free alcohol before you go out. I also read that if you are one of the first 50 attendees get a gift bag.
+
I've been really looking forward to
Fashion Freakout
, mainly because I like it when there are alternatives to normal downtown events (you know, DJs, expensive drinks, loads of people). I'll definitely be going to that. Go to
Austin Eavesdropper
for an interview with Fashion Freakout's
Audrie San Miguel.
+Treasure Fingers
coming down to Austin and playing for
Prince Klassen
's birthday is also kind of a big deal. I saw TF in Dallas once, opening up for Kill the Noise. Good stuff; everybody loves Cross the Dancefloor. Will probably try to swing by this also if possible.
+The Flashlight Party
at Black and Tan is apparently the official ATXFixed race after-party.
+
The
Peepshow
just looks cute. Pretty Things are these girls who put on vintage-style burlesque shows, which just brings Dita Von Teese to mind.
SATURDAY: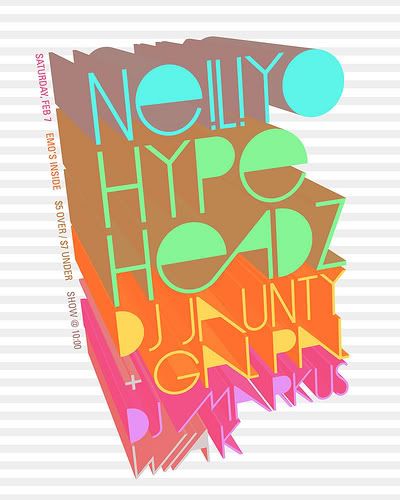 Both appear to be viable options.
SUNDAY:
I still have yet to go to one of these. Maybe I'll check it out for the first time this Sunday.
-Tiffany Diane