TODAY is our favorite Austin nightlife photographer's 3rd anniversary with his Web site! Exactly 3 years ago, Mitchell decided to make a photo site and bought the
outwithme.com
domain name and started putting up photos of you and your friends. Celebrate with him tonight -- he should be everywhere tonight. Buy him a drink!
Can we all just put up some of our favorites from his site?
Simply because I find this photo adorable. I think this was shortly after I first met Mitchell, too.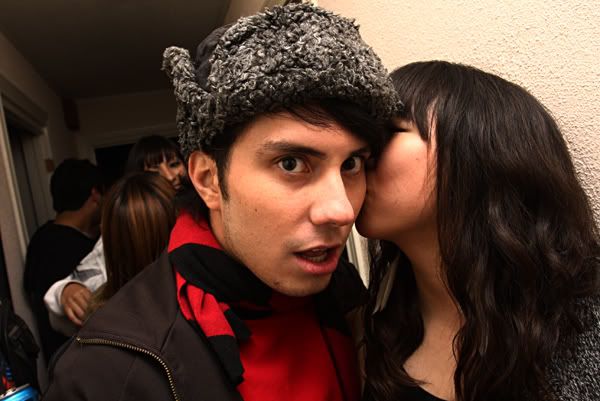 Thanks for all the good times and photos, Mitchell.
-Tiffany