FLOSSY TOOK OVER FRIDAY:
After Party at the Music Gym
with Doneski and B-The-Beat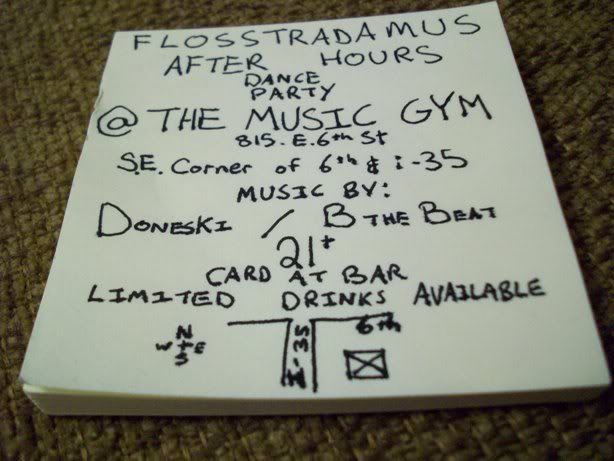 Also:
Gang Gang Dance and Rainbow Arabia will be at Mohawk. It's $8.
SATURDAY IS PACKED:
East Side events (Thank you East Austinite for bringing these to my attention)
This seems like a really great opportunity. Go to their
site
for more information.
This is earlier so you should go pre-party there.
Team Fab 6 @ Mohawk and DJ Fame/Culnsweet @ B&T
VAMPIRE PROM
@ The old Salvation Army off S.Lamar.
9PM

i love this screenshot from interview with a vampire
BUY TICKETS
This is kind of expensive, and I'm broke, but it seems like it'd be cool. Wish I could party in the abandoned Salvation Army storefront.
Enjoy. -TD