, but Austin goes on without me. Here's some things going on this weekend.
FRIDAY:
This looks really cool.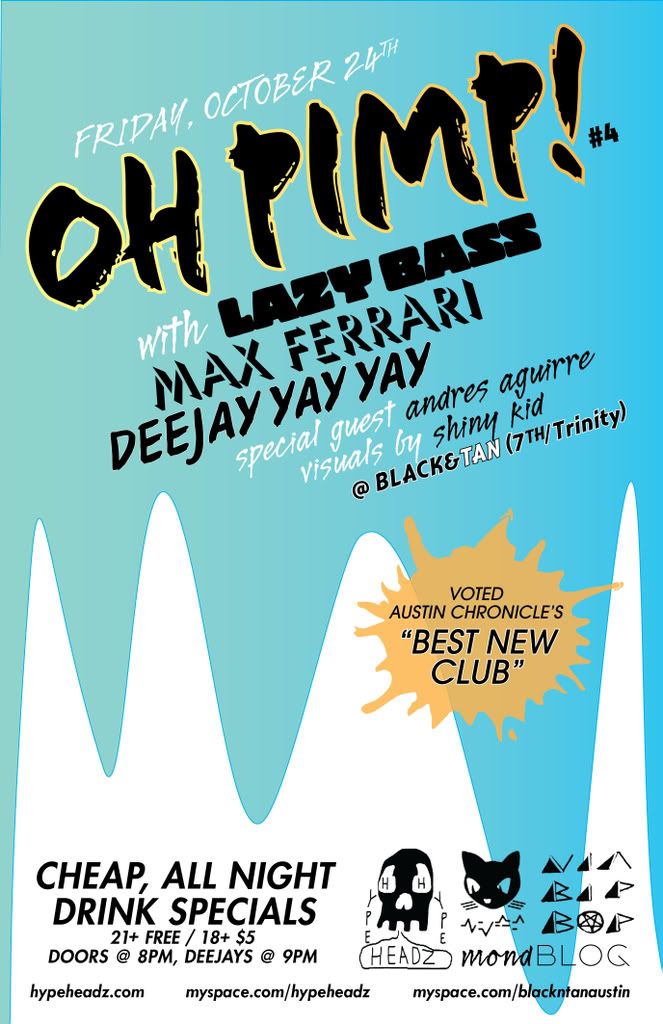 This week my friend Christopher (AKA Max Ferrari AKA Christopher Love AKA
Kitsch Club
) is DJing. He has really great style, so I am sure he'll be great Friday.
SATURDAY:
I didn't even know about this one till
Famousish
posted it. Seems really cool - it's at Studio 1906 which is a cool location. I've only been there for "The Boxing Club" show last spring - or the Mustache Party? I'm not even sure what it was called, but it was the first Famousish event I'd ever gone to. Start doing stuff there again, please!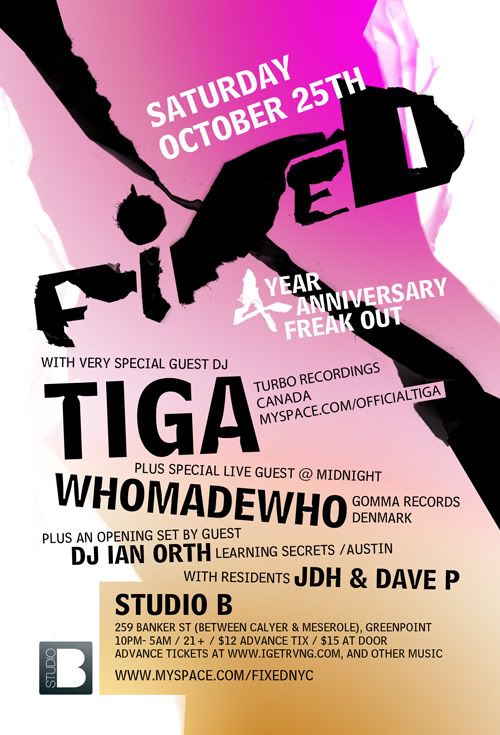 Polysics w/ Jaguar Love, Black Gold (Emo's lounge)
Doors Open: 9pm
Show Starts: 10pm
Stage: annex
I love Polysics; they're just so much fun to see live. I've seen them twice and they've always been great. One time I met them and took a photo with them. Go see them while it's a smaller show and you can probably meet them, get their autograph and stuff. Check out their music here:
Myspace